My husband and I have lived in the same building for the last four years. Three years ago, we moved to a different floor because a two bedroom opened up and we were sick of our tiny one bedroom. Still, there isn't a ton of space, mostly because we each need a home office. So, for the time being, the spare bedroom is his office and my desk sits in the living room. I actually quite like being located in the core of the apartment, so that doesn't bother me. What does bother me is that we have this wonderful spare bedroom that we could use for guests or children or SOMETHING and it's being wasted on a home office. Which wouldn't be so bad if we could organize it better.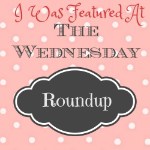 Which is why, when our lease ends in July, I want out of this apartment. If he worked outside the home (and didn't own computers, because the whole point of him getting that office all to himself was so I would never see his laptop in the living room again…oh, how naive I was) or we had a basement or third room, I could probably stay here for a long, long time. I love this apartment. Sure, there are aspects I despise–like the cracks in the walls, the ugly cabinets with the stupid knobs that my fingers keep getting caught in, sharing our deck with the neighbors when I all I want to do on summer mornings is sit outside in my PJs and nurse my coffee, and the fact that the floor in the hallway is coming up AGAIN and now the carpet in the bedroom is, as well…ugh–but overall, this has been a great apartment. I'm going to be sad to see it go.
For the last two years, I've been telling myself and my husband, "One more year. I can do this apartment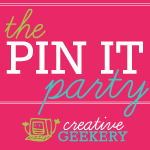 for one more year." But I think I've finally hit it. Though yesterday, I had a "one more year" moment. Mostly because I kept thinking of how much more expensive other places are going to be and what a HUGE pain it will be to move. Unfortunately, a lot of changes would need to be made in order for this apartment to work for one more year. Especially now that my husband is done with school and working full-time from home. I'm not sure how many changes could happen, but I've had so many ideas lately that I need to get them out. Organizing each room really well would probably help a lot. I've tried on multiple occasions just to wind up completely failing.
So here's the list of things I need to remember to do if we wind up having to stay:
The office door needs to be fixed. It wasn't great to begin with, but then a child of a friend of mine came over and body slammed it and now it doesn't want to stay shut.
Husband needs a way to keep the office organized. This is a MAJOR change that will need to be made. It will probably involve filing cabinet of some sort.
I want to put a sleeper sofa or a futon or SOMETHING in that room. We have guests periodically and our current couch situation isn't covering it anymore. This is another reason the office needs to be more organized. A sofa in the office would also fix the problem of my husband bringing his stuff into the living room.
Roll-out drawers for under-the-bed storage. I have blankets EVERYWHERE. I have a cedar chest, but my wedding dress is also in there and there's not much room. (I need to figure out SOMETHING for my dress.)
Get rid of all the decorations in the kitchen and install shelves instead. Most of the decorations I have were just things my mother and grandmother gave me. I took them because they were free and now I'm done with them. Having decorations only clutters my apartment when all I want is for everything to be organized and clean. I need more practical decorations.
Find a better place for the Christmas decorations. For a couple years, I kept them in Mom and Dad's attic, which I HATED. It meant that twice a year, I had to haul totes full of crap from her place to mine and back again. Now that I have two bedroom closets, the decorations are in the office…taking up valuable closest space. I think they need to go back to Mom and Dad's OR we need to get a storage unit in town. (Our parents all live about 3 hours away from here. Not bad, but not great for storing things.)
Invest in a nice step stool. We keep a lot of things on top of the kitchen cabinets. Unfortunately, I'm WAY too short to get up there. This needs to change!
Getting rid of the kitchen table and getting a kitchen island instead (a nice one with wheels that I can take with me when we move). That table takes up WAY too much space and we NEVER use it. I'd rather just expand our counter space.
I've also created some mood boards for each room. Things that would make my life easier and make it possible to stay here for another year or so.
Varde Shelving Unit from Ikea, $299.00 ea. — Like I said, I would LOVE to get rid of my table and get a nice island or something instead. this would be perfect! I love all the little shelves and stuff. Organizing my cookbooks, cooking utensils, cutting boards, and pots would be much simpler with this.
Variera Shelf Insert from Ikea, $4.99 ea. — My cabinets are so cluttered and I think this would help with organizing them. I could store more spices and stuff. I want to try preserving my own food, so this would be really nice for keeping everything neat and organized.
Varde Wall Shelf with 5 Hooks from Ikea, $39.99 ea. — Perfect for dishes! Which would be great. I could clear out some more cabinet space and have room to store the things that keep falling on top of me when I open other cabinets. -_- Organizing the cabinets has been where most of my failures have happened.
Mainstays Ellenton 32-Piece Dinnerware Set from Walmart, $39.97 — Really, any white dishes will do. For some reason, I decided to buy dishes that were all the same model, but all a different color. It's a decision I've regretted for years. I hate our current dishes. They're especially terrible for taking pictures of food on my other blog. Nice white dishes would fix that perfectly. Plus they wouldn't make everything look so cluttered if I keep them on that wall shelf.
I wasn't paying attention to what I was doing with the collage. There is no #5 in that photo. -_-
Variera Plate Holder from Ikea, $9.99 ea. — Mostly because I'm super paranoid and would be afraid of the plates and stuff falling off the shelf. Not that this would stop it, so maybe it's unnecessary. Though it would make moving the dishes back and forth much easier.
Fintorp Hooks from Ikea, $2.99/5 pack — These go with the next two things, which I'll explain.
Bygel Wire Basket from Ikea, $2.99 ea. — I really want to organize the area around the sink. Which would be easier by getting rid of the wreath that's over my sink and hanging up some baskets instead. They would be great for organizing dishcloths, soap, brushes, and steel wool. Right now, everything is surrounding my sink and they constantly get knocked into it.
Bygel Rail from Ikea, $3.99 ea. — The rail is obviously to hang the hooks and baskets on.
So much of it is from Ikea. That's because it's cheaper than other places and it gets the job done.
Magnets from Amazon, $9.76/250 pc — You may think this is excessive, but I use A LOT of magnets. I have a magnetic board to keep my make-up on. I also want to put my little things, like tweezers, nail clippers, and scissors, on magnets and keep them inside the cabinet door.
Molger Wall Shelf from Ikea, $34.99/ea. — This actually isn't NECESSARY, but it would be nice. We have some shelves in the bathroom already, but it still feels like I don't have quite enough space. It would help with organizing towels and stuff, so they're not stuffed under the sink (they keep getting caught on the valve and opening it, which causes the sink to leak).
Apothecary Jars from Amazon, $12.98/ea. — Maybe not these exact jars, but something like them to help with organizing all the small stuff. Things I don't use very often.
Drawer Caddy from Amazon, $7.50/ea. — This would be GREAT for organizing our travel-sized bottles. Maybe a second one for the make-up I can't put on my magnetic board. Again, keeping things from falling on me is always nice.
Ragrund Sink Shelf from Ikea, $39.99/ea. — Expanding storage space on the counter area around my sink would be nice!
Even if all of these solutions were implemented (and we haven't even touched the living room, bedroom, or closets), there are still a ton of problems with this place.
It would probably just be cheaper to move. -_-
How do you keep your small spaces organized?